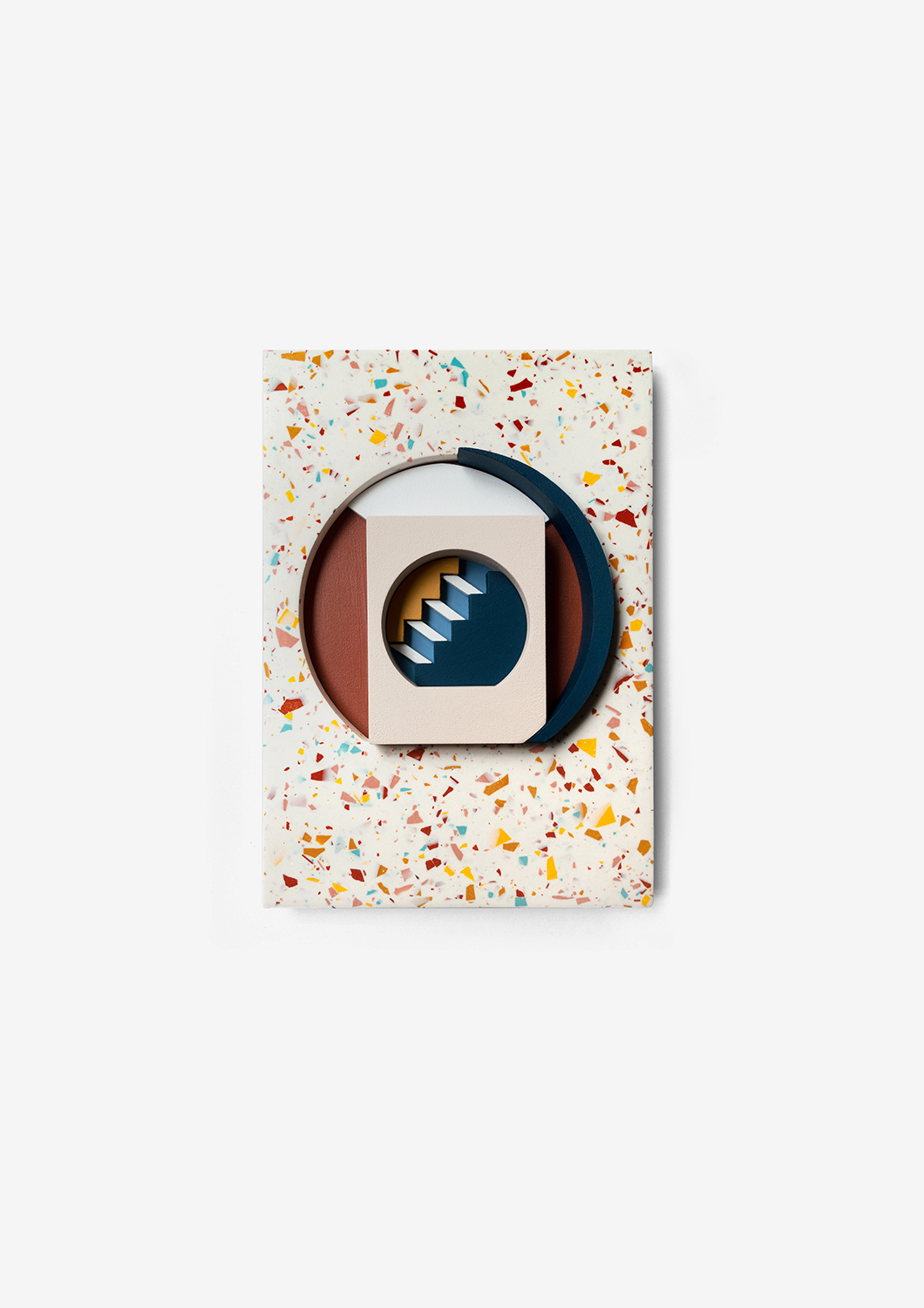 The Resort Series
The 'RESORT' series and draws on personal childhood memories of summer holidays spent in the French 1970's resort La Grande Motte, a unique and futuristic place conceived by architect Jean Balladur. All the artworks are inspired by places Emily has visited on her travels but are playfully re-imagined in both form and colour.
'RESORT' experiments with new materials collaborating with surface designer Olivia Aspinall to include terrazzo Jesmonite sections.
The collection launched at Unlimited gallery in Brighton and will be on show till September 22nd 2018. Original assemblages from the series are also available on the shop.