JOY TOTEM
They Made This invited me to take part in a wonderful charity project called TOTEM. Alongside a group of fantastic artists I was asked to create a peace totem that would be raffled off for Amnesty International. I ended up creating 3 totems called Peace, Love & Joy.
LOVE TOTEM
The raffle is currently live so to be in with a chance of winning one of my 3 Totems for the super sum of £5!! you can enter the raffle here.
PEACE TOTEM
The totems will be on display at,
The reception in Amnesty International HQ at 17 - 25 Inn Yard Shoreditch from the 24th of November - 11th of December.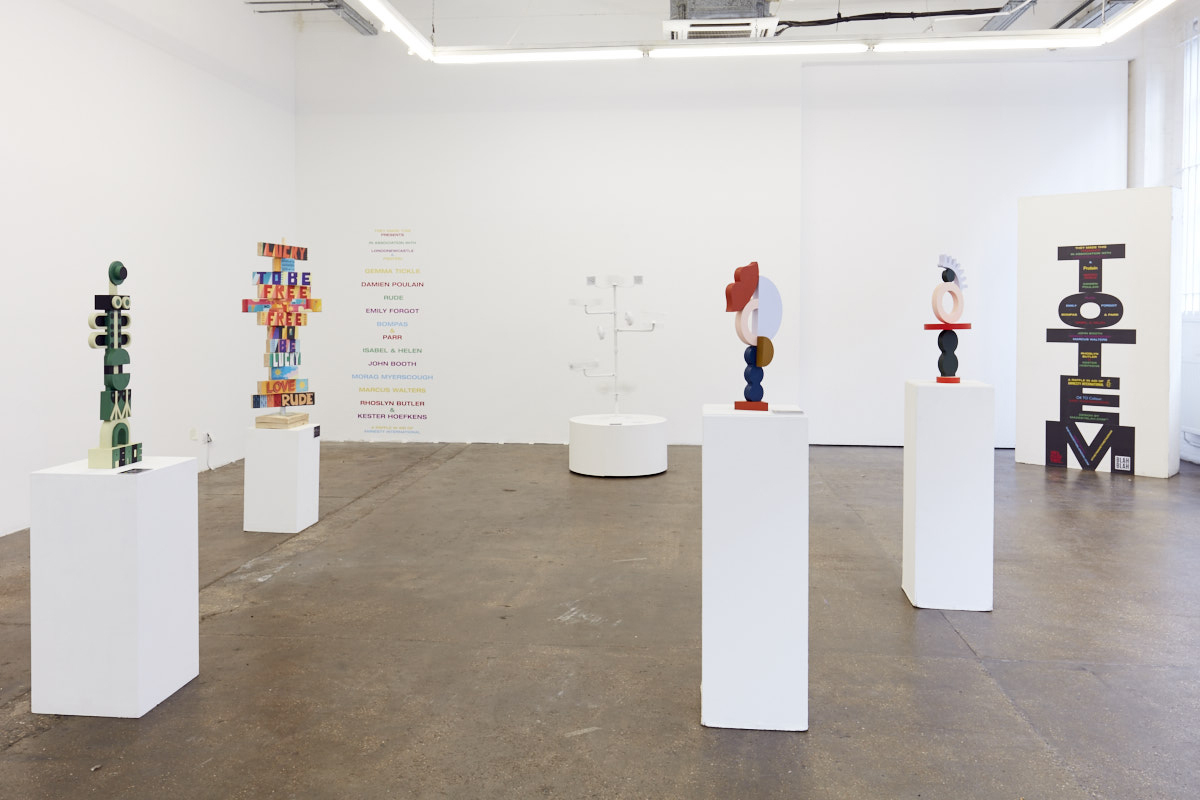 They will then be heading over to
Gallery 46 in Whitechapel from Thursday 14th December until Wednesday 20th December.
Photography above by Paul Plews whilst they were on display at Protein gallery.