The Utopia Fair
Art direction of the Utopia Fair at Somerset house in collaboration with STUDIO EMMI
The look and feel of the event was inspired by the geometric forms of the utopian alphabet itself and the desire to create a place with community at its core.
A large scale communal table and interactive information tower were constructed to provide a central hub for visitors
A new visual language was developed for the fictional land of Utopia. Signage, Flags, table tops and uniforms all took cues from the geometric language of the utopian alphabet and a carefully chosen colour palette was used to unify all the elements and express a sense of joy and celebration throughout the fair.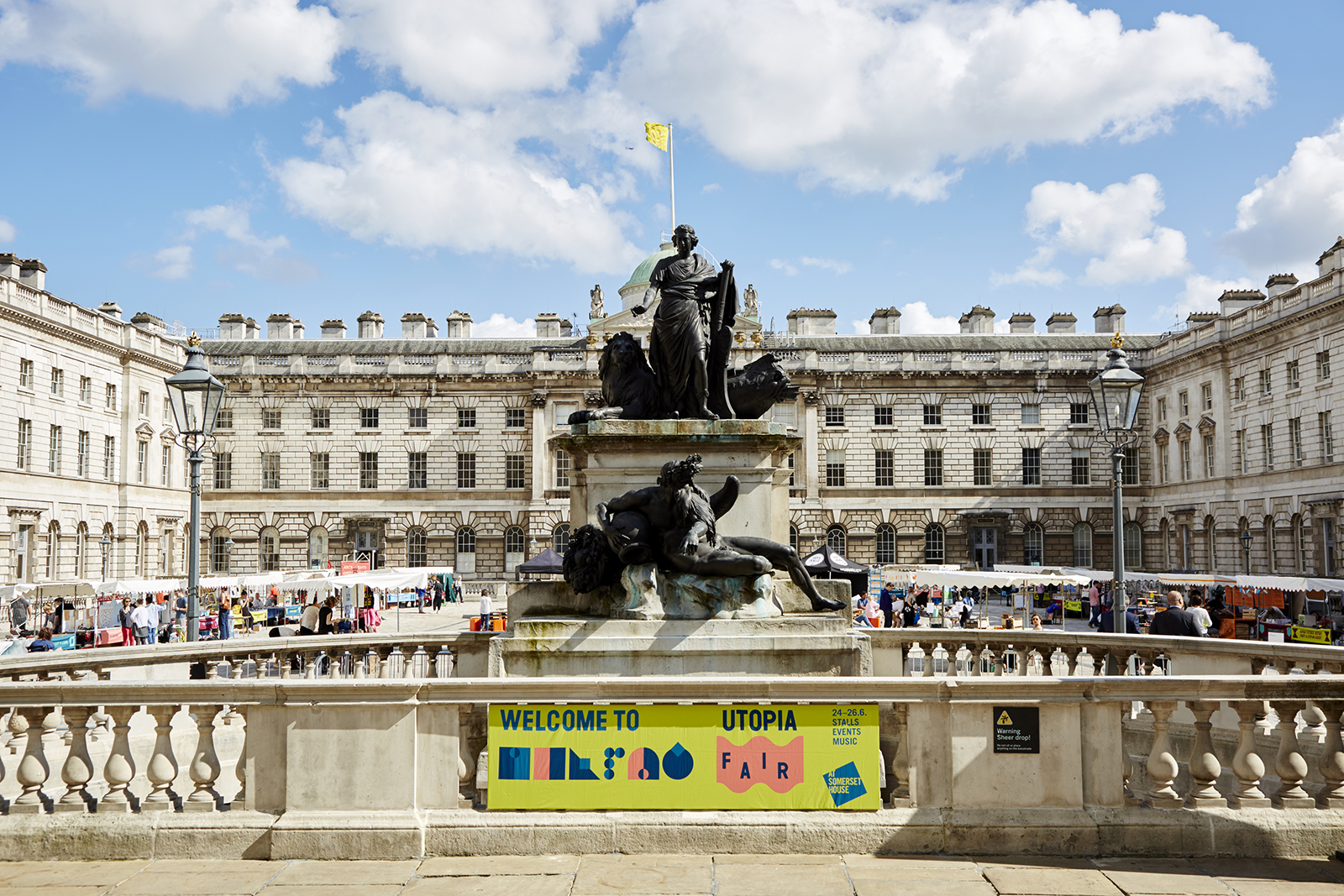 Materials used were carefully selected - recycled paper for leaflets, cotton for festive flags and recycled palettes for the communal table and interactive information tower.